Dr. Marc Herz
Markenstratege, Partner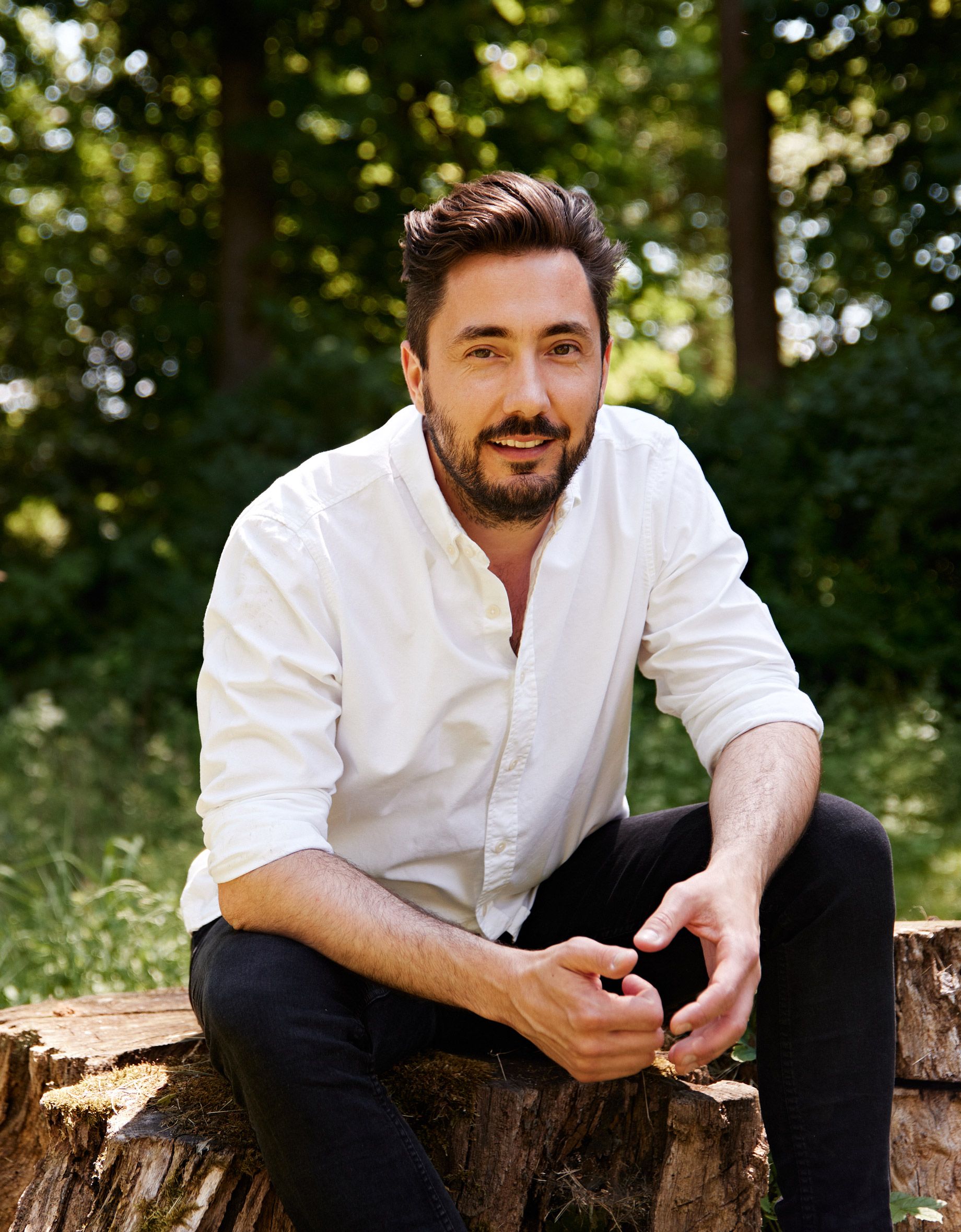 Wo komme ich her?
Von München nach Bath in England, über Wien nach Berlin. Das ist schon mal die Kurzfassung. Genauer war es BWL an der Ludwig-Maximilians-Universität, dann Marktforschung und Beratung in England, als Nächstes der PhD in Management an der Uni Wien und nun Partner bei K'UP. Kaum in Wien, verfiel ich der Forschung und Methodenentwicklung mit dem Schwerpunkt auf Branding, Destination Image und Psychologie. Ich verfasse seit Jahren wissenschaftliche Artikel und unterrichte an verschiedenen, internationalen Hochschulen. Mich reizt die Forschung an Gesellschaftsentwicklungen und die Brücke zwischen Academia und Praxis. Es treibt mich an mit spannenden Leuten aus verschiedensten Hintergründen und Ecken der Welt zu neuen, relevanten Erkenntnissen zu kommen.
Was treibt mich an?
Ich glaube daran, dass gute Strategie auf echtem Wissen aufbauen muss. Es treibt mich an, immer neue Zugänge zu schaffen, neue Methoden auszuprobieren und Ansätze zu finden um daraus echte Erkenntnisse zu gewinnen. Bei K'UP leite ich seit 2021 ein Team, das sich explizit um diese neuen Zugänge und Erkenntnisse kümmert. Wir entwickeln neue Methoden zur Forschung, ermöglichen effizientere und bessere Strategiearbeit und verknüpfen uns, unsere Partner, Kunden und kluge Köpfe.
Mein Driver ist dabei meine Familie, mein Sohn und Musik. Ich spiele seit Jahren in verschiedenen Bands und liebe es auch sonst immer wieder neues zu entdecken.
Was ist meine Strategie?
Neu Denken, kritisch abwägen, die beste Erkenntnis finden.
Vita
Partner Gesellschaftsforscher, K'UP
Lektor und Gastredner an internationalen Universitäten
Autor und Ad-hoc Reviewer für internationale Top-Journale
Analyst, Zenith International Ltd, Großbritannien
PhD Management, Universität Wien
Diplom-Kaufmann, Ludwig-Maximilians-Universität München
Aktuelles und Publikationen
Herz, M., & Krezdorn, N. (2021). Epic fail: Exploring project failure's reasons, outcomes and indicators. Review of Managerial Science, 1-25.
Schein, K., Herz, M. & Rauschnabel, P. (2021). How do Tourists Evaluate Augmented Reality Services? Segmentation, Awareness, Devices and Marketing Use Cases. In Springer Handbook of Augmented Reality. Springer Gabler, Wiesbaden.
Herz, M., & Rahe, V. (2020). Virtual Reality Becoming Part of Our Lives—Assessing Consumers' Perceived Applicability of Virtual Reality Supported Tasks and a Critical Reflection on the Development. In Augmented Reality and Virtual Reality (pp. 113-122). Springer, Cham.
Herz, M., & Krezdorn, N. (2020). The More You Know–High versus Low Experience Effects on Project Management Decisions. In Forum Markenforschung 2018 (pp. 107-122). Springer Gabler, Wiesbaden.
Micevski, M.; Halkias, G.; Herz, M. (2019). Multiple consumer identities and the crossover effect of the EU identity in predicting domestic and foreign product preferences. Journal of Business Research
Herz, M. & Rauschnabel, P. (2019). Understanding the Diffusion of Virtual Reality Glasses: The Role of Media, Fashion and Technology. Technological Forecasting & Social Change, 138, 228-242.
Herz, M., Arnegger, J., & Mayer, M. (2018). How Stable is Event-Related Country-Image Change?. In Forum Markenforschung 2016 (pp. 141-157). Springer Gabler, Wiesbaden
Herz, M., & Arnegger, J. (2017). Country Image Formation, Stability and Change – A Longitudinal Assessment of the Image of Azerbaijan. Journal of Travel & Tourism Marketing.
Herz, M., & Diamantopoulos, A. (2017). I Use it but Will Tell You that I Don't: Consumers' Country-of-Origin Cue Usage Denial. Journal of International Marketing.
Diamantopoulos, A., Herz, M., & Koschate, N. (2017). The EU as Superordinate Brand Origin: An Entitativity Perspective. International Marketing Review.
Herz, M., Arnegger, J., & Mayer, M. (2017). How Stable is Event-Related Country-Image Change? The Eurovision Song Contest 2012 in Azerbaijan – What effect remains years after the event?
Herz, M., & Brunk, K. (2017). Conceptual Advances in Consumers' Semantic and Episodic Brand Memories: A mixed methods exploration. Psychology & Marketing, 34(1), 70-91.
Arnegger, J., & Herz, M. (2016). Economic and destination image impacts of mega-events in emerging tourist destination. Journal of Destination Marketing & Management, 5(2), 76-85.
Herz, M. F., Hutzinger, C., Seferagic, H., & Windsperger, J. (2016). Trust, Decision Rights Delegation and Performance – The Case of Franchising. Journal of Small Business Management.
Rauschnabel, P. A., & Herz, M., Schlegelmilch, B. B. & Ivens, B. (2015). Brands and Religious Labels: A Spillover Perspective. Journal of Marketing Management.
Herz, M. (2015). Do you know COO? An explorative perspective on consumers' country-of-origin knowledge. In Forum Markenforschung (pp. 101-117). Springer Fachmedien Wiesbaden.
Herz, M., & Diamantopoulos, A. (2013). Activation of Country Stereotypes: Automaticity, Consonance, and Impact. Journal of the Academy of Marketing Science, 41 (4), 400-417.
Herz, M. F., & Diamantopoulos, A. (2013). Country-Specific Associations Made by Consumers: A Dual Coding Theory Perspective. Journal of International Marketing, 21 (3), 95–121.
Herz, M. F. (2012). The country-of-origin concept reassessed: The long path from the 'made-in' label. In C. Baumgarth & D.-M. Boltz (Eds.), Impluse für die Markenpraxis und Markenforschung (pp. 141-161). Wiebaden: Springer Gabler.
Herz, M. F. (2010). Exploring consumers´ brand image perceptions with collages – Implications on data collection, data analysis and mixed method approaches. In W. Mayerhofer & M. Secka (Eds.), Aktuelle Beiträge zur Markenforschung. Tagungsband des 3. Internationalen Markentags (pp. 121-143). Wiesbaden: Gabler.
Wann kommst Du vorbei?
Strategy Studios Berlin und Stuttgart.

Ankommen, austauschen, Spaß haben.
Wir laden ein!