Arne Klein
Founder, Partner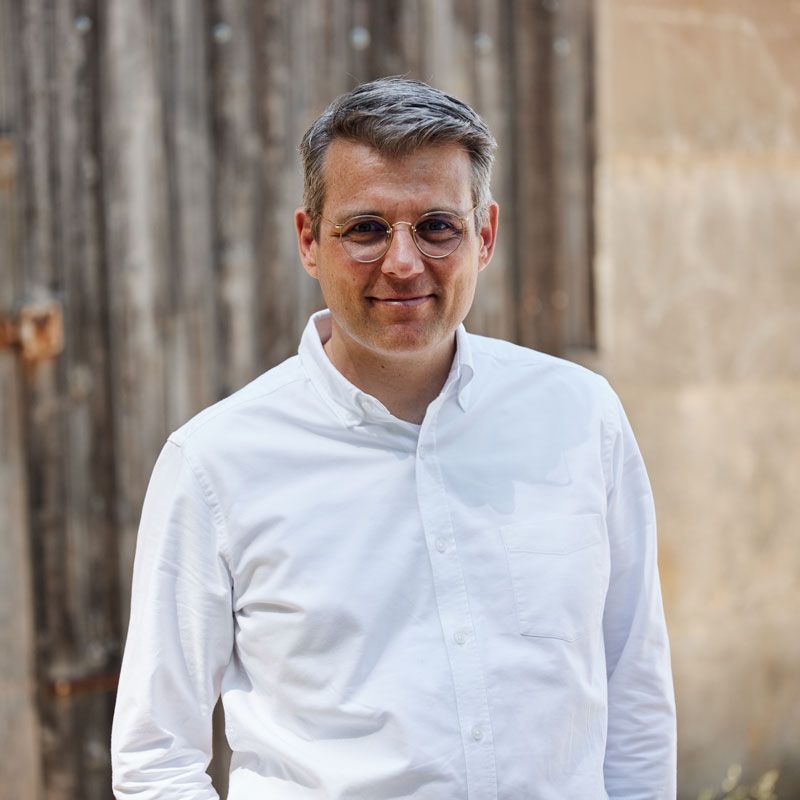 Where do I come from?
I was born in 1970, come from Hanover and have been very lucky to be self-employed all my life. This allows me to deal with what I enjoy most - brands.
My first company was a snowboard label that I founded with my brother when I was at school. During my business studies in Bavaria, I then built up a franchise sports chain and worked in marketing at adidas.
By chance, I got my first assignment for the brand relaunch of a B2B client before my exams. So shortly afterwards I founded a full-service agency in Berlin with the rotor°Mediengruppe. However, our growth got out of control with the advent of the internet and so, at the birth of our first daughter, I faced my first and last bankruptcy.
Then I had the great fortune to meet Jochen Pläcking and founded the brand consultancy kleinundpläcking with him in 2005. Not only did I have a great time with him. Jochen is still my role model in terms of generosity and forbearance. And so we have not only been able to provide strategic support for many large and small brands since then. We have also managed to permanently evolve from a pure brand consultancy.
Today, our strategy team brings companies forward comprehensively in brand, corporate, organisational and sustainability issues. This not only ensures even closer client relationships, but also gives me great pleasure. Over time, I started giving lectures on strategic brand management. I'm still allowed to do that today at WHU in Vallendar.
What drives me?
I not only like to be on the move, I also like to move things forward. This applies to me, my family and our company. Here I feel lucky every day, as one of six partners, to be able to advise our clients on brand strategy issues.
I have also set myself the goal of abolishing the ideals of homo oeconomicus and replacing them with more sustainable value creation. I call this homo in mundum.
I know that our generation can succeed in not developing productivity at the expense of individuals or our planet. If we want to act responsibly, all we have to do is define corporate performance in terms of an equal balance of material, human and planetary added value. And if the whole thing is supposed to be fun for us consumers, then I call it RAMP.
In my home town of Potsdam, as in Berlin, I meet people every day who act in a sustainable way. That spurs me on.
What is my strategy?
Courage and humility.
Vita
Strategic Brand Management, K'UP
Lecturer for Brand Management, WHU Beisheim School of Management
Head of Strategy, AM Creative
Founder and Managing Director redor°Media Group
Junior Marketing Manager adidas
Graduate in Business Administration
Savings bank clerk
Founder Klein Schneebretter
When are you coming over?
Strategy Studios in Berlin and Stuttgart.

Arrive, exchange, have fun.
It's on us!
Formulare speichern die Daten in Cookies, deshalb funktionieren sie nicht, ohne unseren zu akzeptieren