Assia Riad
Marketing Manager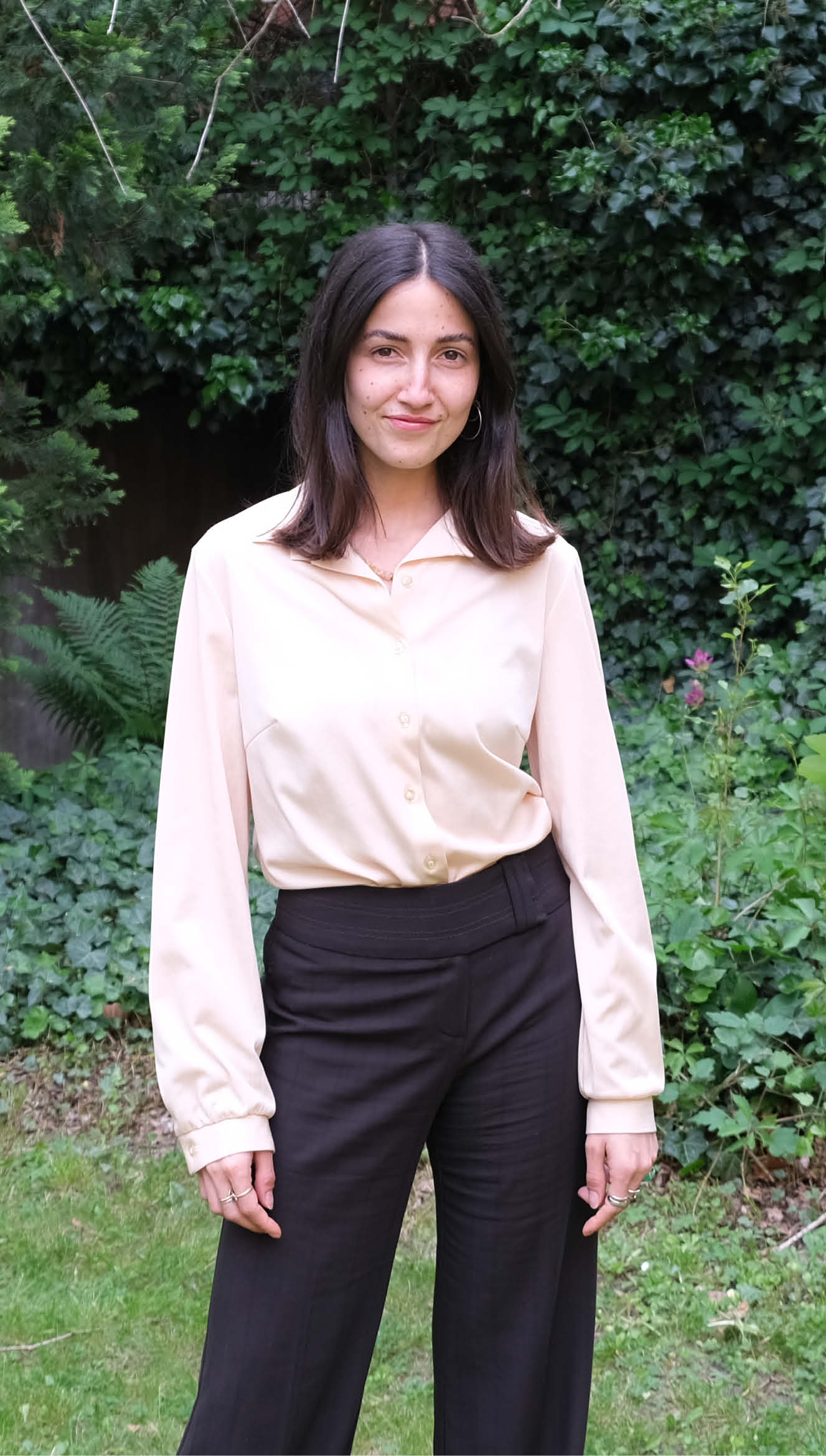 Where do I come from?
Growing up in small, rural Moers, I was always very adventurous. While in tranquil Moers only the small adventures out in the fields or in books came into question, after graduating from high school it was suddenly the whole world. I took a year off for that, as I thought at the time, but it turned into a six-year voyage of discovery. From South America to Asia to Australia, I immersed myself in different cultures. Every day a new place. Every place a new adventure. Over the years, I learned that travel is not just about discovery. New places and faces soon became stories, for which I got a better and better eye.
Then Antwerp brought the next story. There I studied communication and media, which soon led me to brand conception. A new twist took Arne to the small restaurant I was working in while studying, and all of a sudden it was clear: I'm moving to Berlin. Here I'm learning a very different kind of stories with K'UP: brand stories, corporate stories and sustainability stories. When I'm not on the road telling stories for others, I'm telling my own on my social media channels. From travel to daily adventures, I love sharing my experiences with others and giving them new thoughts.
What drives me?
I'm constantly looking for new and exciting ways to tell stories and be a bridge between people. This not only connects me to them, but also to the world.
What is my strategy?
Listen. Plan. Tell.
Vita
Marketing Manager, K'UP
Analyst, K'UP
Content creator, TikTok and Instagram
Social Media Manager, Shuk
B.A., International Communication and Media, Thomas More, Antwerp
Time abroad, anywhere
When are you coming over?
Strategy Studios in Berlin and Stuttgart.

Arrive, exchange, have fun.
It's on us!
Formulare speichern die Daten in Cookies, deshalb funktionieren sie nicht, ohne unseren zu akzeptieren